About Lesser Gonzalez Alvarez
<!- Artist Portrait Image -->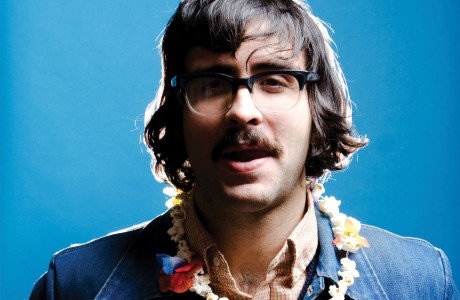 <!- /Artist Portrait Image -->
Lesser Gonzalez Alvarez was born in Havana, Cuba in 1983. There he spent much of his youth catching lightning bugs, playing stickball, and scuffing his knees and elbows. Gonzalez displayed a strong interest in the arts early on, particularly drawing. His grandmother to this day carries with her a worn and yellowed pencil drawing made when Lesser was a 1 year old, a crude line drawing of a fish. Of his life in Cuba, Lesser has only very basic memories but a strong recollection of imagery. Among them, his earliest exposure to Russian surrealist animation, a massive expanse of sunflowers out in the Cuban countryside all pointing towards the sun, trips to the forest to collect the winged seeds of trees as they spun to the ground, the shadowy memory of discovering his father's guitar stored in their closet.
Gonzalez moved to Miami, Florida in 1990 with his father and mother at the age of 7. Upon arriving, his name was shortened from his birth name of Lesser Gonzalez Alvarez to Lesser Gonzalez on all legal paperwork. His mother's maiden name was deemed un-necessary in America. Both former college professors, Lesser's parents were forced to take on different careers as a result of being unable to remove their paperwork from the country. His mother became a social worker, and his father started his own landscaping business. Like many people his age, Gonzalez grew up listening primarily to the music of his parents, Creedence, The Beatles, Simon & Garfunkel, Led Zeppelin, and Black Sabbath. Lesser received his first guitar at the age of 11, and never received any formal training. Against the advice of his father, he paid little attention to learning the names of chords and to music theory and focused instead on the immediacy of just making sounds he enjoyed. It wasn't until he began pursuing an education in the visual arts that he discovered a kinship with other musicians who shared the same dual passion, such as John Lennon, Syd Barrett, and Donovan to name a few.
After having left home at the age of 18, Gonzalez enrolled at the Maryland Institute College of Art, in Baltimore, Maryland. Becoming less and less interested in the academic and economic sides of the art world, Lesser began pursuing his long-time interest in music and building strong relationships with like-minded artists and musicians.  Lesser still lives and works in Baltimore, and is a member of the Wham City Art Collective. Lesser has been involved in several musical projects in the past few years, including having started the short-lived band Cache Cache. Lesser plays guitar in The Tall Grass, a drone-tinged country folk group with friends and fellow alumni of the Institute, and in the past year and a half has been developing his solo project, Lesser Gonzalez Alvarez, using the name given to him at birth to write songs that combine his appreciation of magical realism with his respect for honest simplicity.
Recent Releases
<!- Release Cover Image -->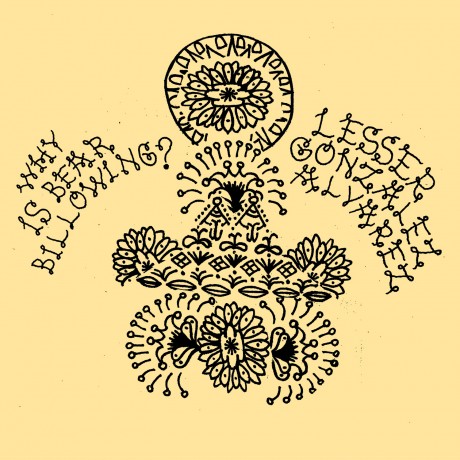 <!- /Release Cover Image -->