About Popstrangers
<!- Artist Portrait Image -->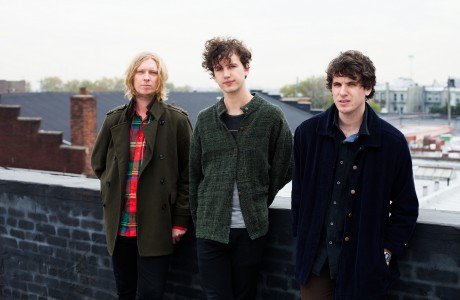 <!- /Artist Portrait Image -->
Popstrangers is Joel Flyger, Adam Page and David Larson; three native New Zealanders who make "pop" music that is hard-driving, punk-influenced, and sonically inimitable.
The band formed in 2009, after the three members connected over their shared histories of bad day jobs, stints in other bands, and most importantly, their desire to create music with like-minded people. With a name conceived minutes before their first official show, Popstrangers' ambitions have grown since their days of playing local gigs around Auckland. They have developed a strong following in their native New Zealand for their heavy yet accessible sound, and are set to export their noisy melodies to the rest of the world. Popstrangers has released two well-received EPs and a full-length, Antipodes, which houses their lauded single "Heaven."
The band has spent the past few years honing their dynamic live show on extensive tours of New Zealand and Australia, converting listeners into followers at Big Day Out and Rhythm and Vines festivals. In addition to playing CMJ, Popstrangers has supported MGMT and Crocodiles on their NZ tours. The band also scored a nomination for the Critics Choice Award at the 2011 NZ Music Awards.
These days the trio currently resides in London writing and recording new music. November 2013 sees the release of the "Rats In The Palm Trees" 7", with more to follow in 2014.
.
Recent News
Watch the music video for Popstrangers "Rats In The Palm Trees" from their recent 7″ release.
...Read >
Popstrangers release a brand new 7″. Purchase a copy in physical or digital format from our store.
...Read >
Popstrangers share "Rats In The Palm Trees" from the forthcoming 7″.
...Read >
Recent Releases
<!- Release Cover Image -->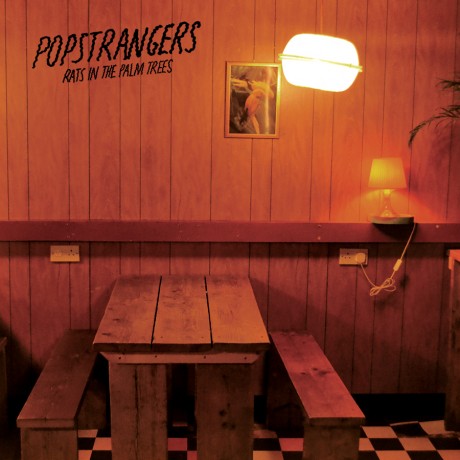 <!- /Release Cover Image -->
<!- Release Cover Image -->
<!- /Release Cover Image -->