About Prince Rama
<!- Artist Portrait Image -->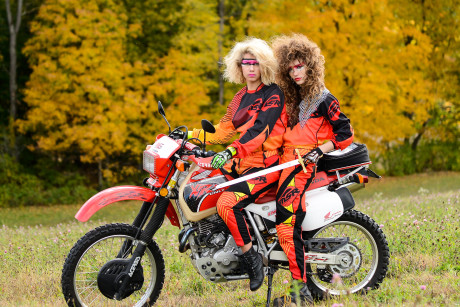 <!- /Artist Portrait Image -->
Prince Rama's Xtreme Now is the inaugural entry into what they have coined as the "Extreme Sports Genre." Inspired to musically match the metaphysical intensity of extreme sports' death-defying feats, Prince Rama looked to their own personal flirtations with death and time-dilation. In a womb shaped by countless hours of obsessively watching extreme sports videos and consuming dangerous quantities of Monster Energy drinks, Xtreme Now was violently born.
Not much can faze the Larson sisters – Taraka and Nimai grew up in ashrams; lived on black metal communes; worked for utopian architects; written manifestos; delivered lectures from pools of fake blood; conducted group exorcisms disguised as VHS workouts; and are now tackling the world of extreme sports in a surreal, psychedelic, and nihilistic fashion.
The band's often unpredictable live shows have been described by fans as "hypnotic and mesmerizing– the feeling of a stadium concert on acid," incorporating elements of performance art, dance-club initiation rite, and vintage VH-1 hair-metal-bravado. Since signing to Animal Collective's Paw Tracks label, Prince Rama has continually delivered powerful, raw performances of dark pop, as well as coining and embodying the utopian spirit of "The Now Age Movement," a cult of post-Internet transcendentalism. After being discovered in a Texas dive bar by Avey Tare in 2010, Animal Collective helped them record and release Shadow Temple and Trust Now shortly thereafter, which peaked at #3 and #6 on the Billboard New Age Charts, respectively. To commemorate the Mayan apocalypse, they released Top Ten Hits of the End of the World in 2012, a pseudo-compilation album comprised of ten singles "channeled" from fictional deceased pop bands and partially recorded with members of Ariel Pink's Haunted Graffiti.
After touring behind Top Ten Hits, the Larson sisters took time off from music to develop their visual art practice, exhibiting internationally at the Whitney Museum of Art, Indianapolis Museum of Contemporary Art, and the MoMA PS 1 VW Dome, to name a few. Taraka has also published several manifestos on the "NOW AGE" that puts forth Prince Rama's aesthetic and metaphysical philosophies, earning both hatred and praise from art and music worlds alike. The sisters' seemingly effortless way of weaving conceptual art practice with music is inspired by an ancestral legacy of New York renaissance visionaries such as Kim Gordon, Laurie Anderson, and Patti Smith – but with more glitter and hairspray. Prince Rama's new album reflects a mature, complex, multi-layered approach to culture-making. Xtreme Now exists not only as an adventurous record of dance party hits, but the concept will take on various incarnations including a visual art exhibition, a new manifesto, an energy drink, and a couture fashion line of active-wear inspired by extreme sports and the Byzantine age. According to lead singer Taraka, "We not only want to write new songs, we want to create a new emotional language."
Recent News
Prince Rama shares new music video for "Fantasy" + announces fashion line and appearance in James Franco's new film.
...Read >
Prince Rama Xtreme Now special edition packages are available now
...Read >
Prince Rama go skydiving in "Your Life In The End" video
...Read >
Recent Releases
<!- Release Cover Image -->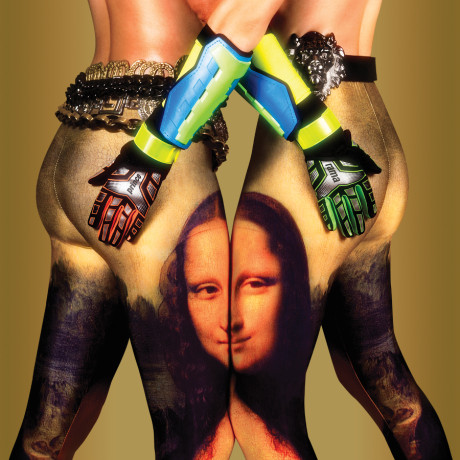 <!- /Release Cover Image -->