Ed Schrader shares third single "Seagull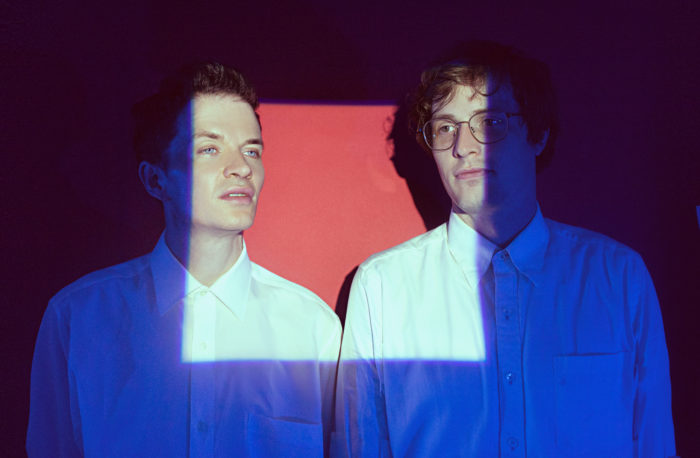 February 20, 2018 12:58 pm
Ed Schrader's Music Beat shared another taste from their forthcoming album,
Riddles
. With "Seagull," the duo reflects the desire for forward momentum in all its forms. Check it out via
Consequence of Sound
.
Ed on the video: "'Seagull' is about a person who fears all the trappings of complacency, and to whom the term 'settling down' is like kryptonite. It is about that irrepressible road warrior in all of us that needs to feel the flame and skinned knees of adventure! The young, idealistic artist who prizes content over currency! Within the song though we see the cost of that freedom: 'Leaving is such a mess/ But I'm tired of just hanging round.'"
Just over two weeks until the Music Beat tours around the country. Tickets
here
.
March 1st – Baltimore, MD – Metro Gallery
March 3rd – Washington, DC – Comet Ping Pong
March 4th – Raleigh, NC – Kings
March 5th – Asheville, NC – The Mothlight
March 6th – Knoxville, TN – Pilot Light
March 7th – Nashville, TN – Found Object Records
March 9th – Atlanta, GA – Mammal Gallery
March 13th – Dallas, TX – Transit Bicycle Company
March 14th – San Antonio, TX – Paper Tiger
March 15th – Austin, TX – SXSW
March 16th – Austin, TX – SXSW
March 17th – Austin, TX – SXSW
March 18th – Austin, TX – SXSW
March 19th – Hot Springs, AK – VOV Fest
March 20th – Lawrence, KS – Replay Lounge
March 21st – Denver, CO – Hi-Dive
March 23rd – Salt Lake City, UT – Kilby Court
March 24th – Boise, ID – Treefort Music Fest
March 26th – Reno, NV – Holland Project
March 28th – Los Angeles, CA – Zebulon
March 29th – San Francisco, CA – Make Out Room
March 31st – Portland, OR – The Know
April 1st – Seattle, WA – The Vera Project
April 4th – Sioux Falls, SD – Total Drag Records
April 5th – Minneapolis, MN – Kitty Cat Klub
April 6th – Des Moines, IA – Vaudeville Mews
April 7th – Milwaukee, WI – Quarters Rock N Roll Palace
April 8th – Chicago, IL – Empty Bottle
April 9th – Detroit, MI – Marble Bar
April 10th – Toronto, ON – Baby G
April 11th – Winooski, VT – Monkey House
April 12th – Providence, RI – AS220
April 14th – Philadelphia, PA – Everybody Hits
April 15th – Brooklyn, NY – Baby's All Right
--
May 1st – Edinburgh, UK – Sneaky Pete's
May 2nd – Glasgow, UK – The Hug and Pint
May 6th – Manchester, UK – Sounds from the Other City Festival
May 7th – London, UK – Moth Club
May 8th – Paris, FR – Espace B
May 10th – Madrid, ES – El Sol, Sound Isidro
May 14th – Lyon, FR – Grrrnd Zero
May 16th – Lausanne, CH – Le Bourg
May 17th – Esslingen, DE – Komma Club
May 18th – Prague, CZ – 007 Club
May 20th – Berlin, DE – Acud Macht Neu
May 23rd – Amsterdam, NL – Cinetol
May 25th – Rotterdam, NL – WORM
Recent Tweets
such an honor to work with this badass human/demon everyday. big thanks to @spotify for recognizing the strong/resi… https://t.co/siZQNdTGPL
23 March, 2:42pm
we have a very nice #throwbackthursday featuring #remy. travel back to the 90's with their live set #chicagooo https://t.co/3EBBI3Bj0K
22 March, 8:08pm
another new one from speedy ortiz (@sad13)! @thefader just shared the "fun" music video for "lean in when i suffer.… https://t.co/sM9zKuSTDd
21 March, 4:05pm