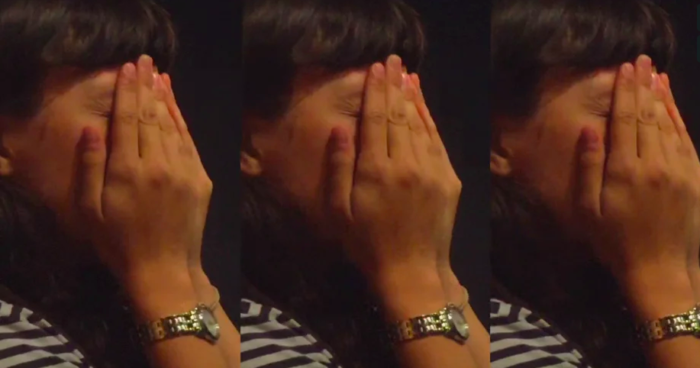 February 27, 2019 2:08 pm
See what it's like to be on tour with The Beths in their new music video for "Uptown Girl." Lots of dogs, lots of laughs.
Some more good news, the band's debut EP, Warm Blood," is being pressed on vinyl for the first time. Pre-order a copy of this good looking pink vinyl today!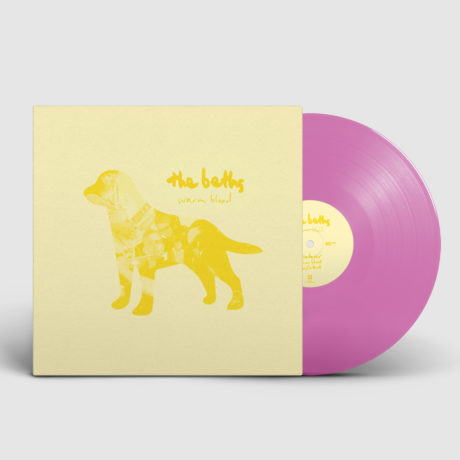 Catch The Beths on their current worldwide tour.
Tue. Feb. 26 – Toronto, ON @ The Garrison (w/ Bad Bad Hats) (SOLD OUT)
Wed. Feb. 27 – Montreal, QC @ Casa Del Popolo (w/ Bad Bad Hats)
Thu. Feb. 28 – Boston, MA @ Brighton Music Hall (w/ Bad Bad Hats)
Fri. Mar. 1 – Brooklyn, NY @ Music Hall of Williamsburg (w/ Bad Bad Hats) (SOLD OUT)
Sat. Mar. 2 – Washington, DC @ Union Stage (w/ Bad Bad Hats) (SOLD OUT)
Sun. Mar. 3 – Philadelphia, PA @ First Unitarian Church (w/ Bad Bad Hats)
Tue. Mar. 5 – Cleveland, OH @ Beachland Ballroom (w/ Bad Bad Hats)
Wed. Mar. 6 – Chicago, IL @ Lincoln Hall (w/ Bad Bad Hats) (SOLD OUT)
Thu. Mar. 7 – Nashville, TN @ The Basement (w/ Bad Bad Hats)
Fri. Mar. 8 – Atlanta, GA @ The Earl (w/ Bad Bad Hats)
Sat. Mar. 9 – Savannah, GA @ Savannah Stopover (w/ Bad Bad Hats)
Sun. Mar. 10 – Tampa, FL @ Festival Gasparilla
Mon. Mar. 11-Fri. Mar. 15 – Austin, TX @ SXSW (w/ Bad Bad Hats)
Sat. Mar. 16 – Dallas, TX @ Not So Fun Wknd (w/ Bad Bad Hats)
Sun. Mar. 17 – Houston, TX @ Satellite Bar (w/ Bad Bad Hats)
Thu. Mar. 21 – Melbourne, AUS @ Forum
Fri. Mar. 22 – Melbourne, AUS @ Forum
Sun. Mar. 24 – Hobart, AUS @ Republic Bar & Café
Thu. Mar. 28 – Fortitude Valley, AUS @ The Foundry
Fri. Mar. 29 – Fortitude Valley @ The Tivoli
Sat. Mar. 30 – Newtown, AUS @ Enmore Theatre
Sun. Mar. 31 – Leichhardt, AUS @ Crowbar
Thu. Apr. 4 – Collingwood, AUS @ The Gasometer Hotel
Fri. Apr. 5 – Adelaide, AUS @ Thebarton Theatre
Sat. Apr. 6 – Adelaide, AUS @ Jive
Thu. Apr. 11 – Perth, AUS @ Badlands Bar
Sat. Apr. 13 – Perth, AUS @ Astor Theatre
Tue. May 7 – Birmingham, UK @ Hare & Hounds
Wed. May 8 – Oxford, UK @ The Wheatsheaf
Thu. May 9-Sat. May 11 @ Brighton, UK @ The Great Escape
Sun. May 12 – Leeds, UK @ Gold Sounds Festival
Mon. May 13 – Edinburgh, UK @ Sneaky Pete's (SOLD OUT)
Tue. May 14 – Glasgow, UK @ G2 (MOVED DUE TO DEMAND)
Wed. May 15 – Manchester, UK @ Band on the Wall (MOVED DUE TO DEMAND)
Thur. May. 16 – London, UK @ The Dome, Tufnell Park (SOLD OUT)
Fri. May 17 – Bristol, UK @ Fleece (MOVED DUE TO DEMAND)
Sat. May 18 – Wrexham, UK @ Ty Pawb Arts Hub (Focus Wales)
Sun. May 19 – Ramsgate, UK @ Ramsgate Music Hall
Tue. May 21 – Paris, FR @ Supersonic
Wed. May 22 – Colmar, FR @ Le Grillen
Thu. May 23 – Lyon, FR @ Sonic
Sat. May 25 – Madrid, ES @ Tomavistas
Tue. May 28 – Dornbirn, AT @ Spielboden
Wed. May 29 – Munster, DE @ Gleis 22
Thu. May 30 – Groningen, NL @ VERA
Fri. May 31 – Nijmegen, NL @ Merleyn
Sat. June 1 – Hilvarenbeek, NL @ Best Kept Secret Festival
Sun. June 2 – Barcelona, ES @ Primavera Sound
Sat. Aug. 3 – Happy Valley, OR @ Pickathon
Thu. Aug. 15 – Trondheim, NO @ Pstereo
Sun. Aug. 18 – Haasselt, BE @ Pukkelpop
Wed. Aug. 28 – London, UK @ Heaven