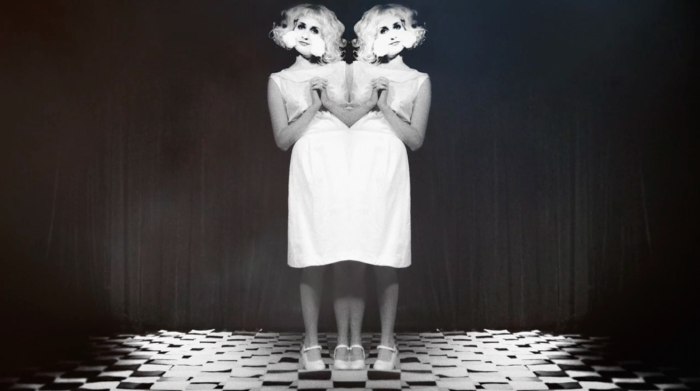 December 1, 2015 1:10 pm
Speedy Ortiz released their newest music video for "My Dead Girl." Watch the David Lynch-inspired video now via Vanity Fair. Find the track on their sophomore album, Foil Deer, available now on the Carpark shop and iTunes. Video was directed by Elle Schneider.
The band kicks of their North American tour next Tuesday. Shows are all-ages and proceeds go to the Girls Rock Camp Foundation. Full list of tour dates and ticket links here.
December 8th – Providence, RI – AS220
w/ Downtown Boys, Whore Paint
December 9th – Boston, MA – Middle East
w/ Downtown Boys, Ursula
December 10th – Philadelphia, PA – First Unitarian Church
w/ Downtown Boys, Palm, Anomie, DJ set by Alison Crutchfield
December 11th – Brooklyn, NY – Silent Barn
w/ Downtown Boys, Eskimeaux, Very Fresh, DJ set by DJ Liz Pelly
December 12th – Brooklyn, NY – Palisades
w/ Aye Nako, Dirty Dishes, Gemma
December 13th – Baltimore, MD – Metro Gallery
w/ Beauty Pill, Aye Nako
December 14th – Richmond, VA – The Camel
w/ Aye Nako, Atta Girl
December 15th – Durham, NC – The Pinhook
w/ Aye Nako, No Love, DJ set by Merge Records DJs
December 16th – Atlanta, GA – Drunken Unicorn
w/ Aye Nako, Suno Deko
December 17th – Nashville, TN – The End
w/ Aye Nako, Idle Bloom, Gnarwhal
December 18th – Louisville, KY – The New Vintage
w/ Aye Nako, Didi, hoe garden