November 5, 2015 12:00 pm
Greys' North American tour kicks off tonight at Aviv in Brooklyn, NY. They will be joining Fake Palms, Indian Handcrafts, and Viet Cong on select dates. For full details and ticket links visit our tour page.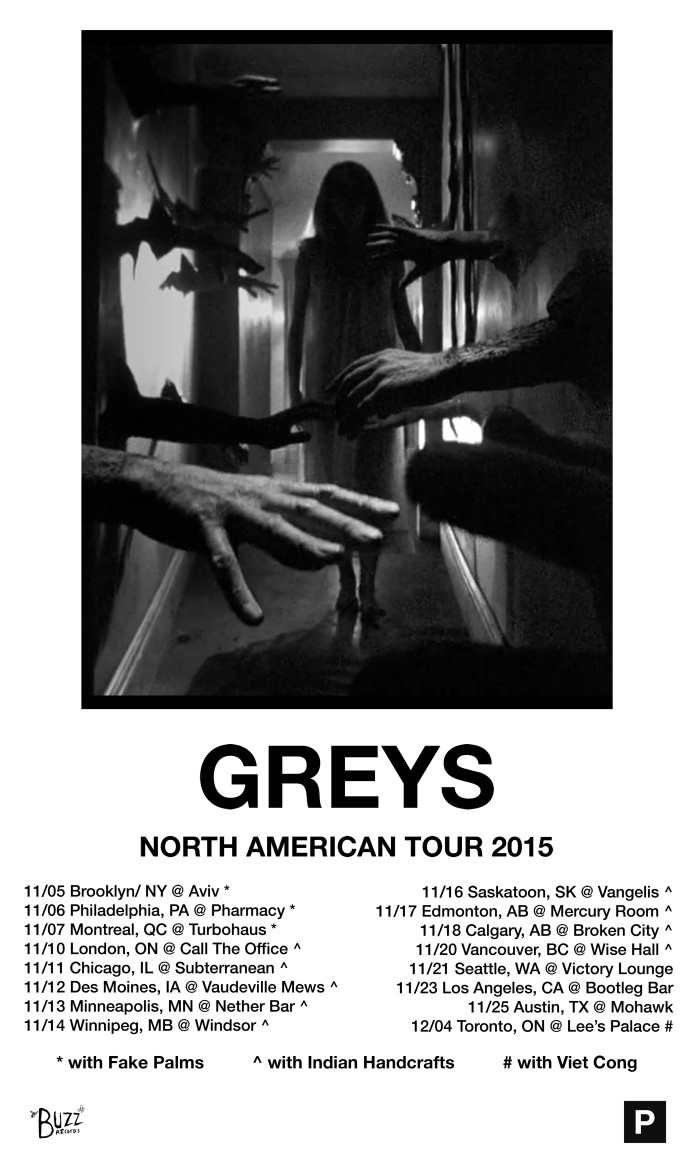 The band also released their new "Repulsion" 7″ last week and it is now available in the Carpark shop, iTunes, & Amazon. You can also stream it via Spotify.