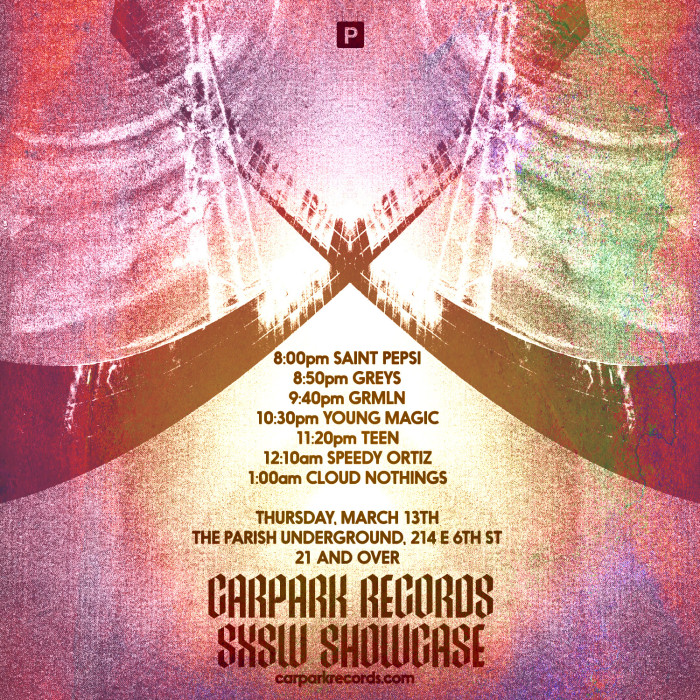 March 7, 2014 1:30 pm
Please join us at our SXSW showcase in Austin, TX this year at The Parish Underground on March 13th. Doors at 7:30pm the show will go from 8pm to 2am and includes performances by Saint Pepsi, Greys, GRMLN, Young Magic, TEEN, Speedy Ortiz and Cloud Nothings.  The show is free for badge and wristband holders and a $10 cover for everyone else.
Below you'll find a schedule for all our bands along with individual flyers for Cloud Nothings, Speedy Ortiz and TEEN.