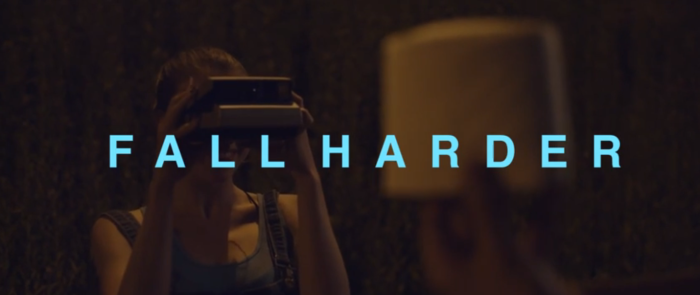 November 18, 2014 10:20 am
We're delighted to share the Alex Girav directed music video for Saint Pepsi's "Fall Harder." Watch the premiere over at DIY. Saint Pepsi's debut 7″ is out now.
Look out for Saint Pepsi touring in a town near you in the not too distant future.
11/20/14 Verboten – Brooklyn, NY *
11/28/14 Fortune Sound Club – Vancouver, BC
11/29/14 Hifi Club – Calgary, AB
12/03/14 Sidecar – Barcelona, Spain
12/04/14 Goya – Madrid, Spain
12/05/14 Sacrestia Farmacia Alcolica – Milan, Italy
12/06/14 Rude Club – Rome, Italy
12/08/14 Birthdays – London, UK
12/09/14 Het Bos – Antwerpen, Belgium
12/10/14 Silencio Club – Paris, France
12/11/14 Debaser Strand – Stockholm, Sweden
12/12/14 Yaki-Da – Gothenburg, Sweden
12/13/14 Vanguard – Oslo, Norway
12/14/14 Basement Bar – Prague, Czech Republic
12/17/14 Whelans – Dublin, Ireland
12/18/14 Ekko – Utrecht, Netherlands
12/19/14 CBE – Cologne, Germany
12/20/14 Le Romandie – Lausanne, Switzerland
*w/ Les Sins