sad13's "slugger" streaming now!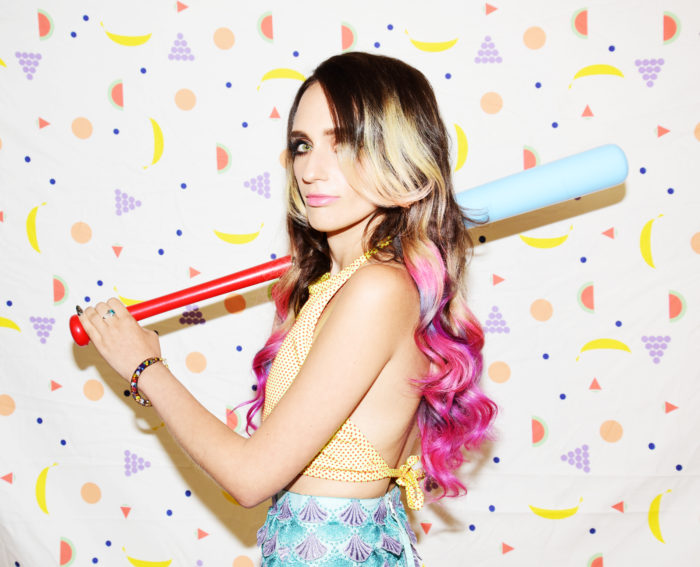 November 3, 2016 11:19 am
"Sadie Dupuis has earned a reputation for her dynamic, literary lyrics and the way they regularly toggle between knotty linguistic wordplay and knife-twisting one-liners that cut straight to the bone. Yet she writes with considered purpose: Regardless of whether she's ruminating over her vulnerabilities, revealing personal details of past toxic relationships or lifting people up with ferocious rallying cries, Dupuis doesn't mince her words. Even amid the fizzy pop embellishments that make Slugger so infectiously fun to listen to, Sad13 is thankfully as unapologetic and vital a voice as ever."
Head over to NPR Music to stream Sad13's debut Slugger a week early! Album out next Friday. Pre-orders still available on the Carpark shop and iTunes.
You can also catch Sad13 on the road this winter. Tickets on sale now.
November 5th – Allston, MA @ Hassle Fest 8
November 13th – Toronto, ON @ Smiling Buddha
November 14th – Columbus, OH @ Double Happiness
November 16th – Northampton, MA @ 13 Queen
November 17th – Hamden, CT @ The Space
November 18th – Washington, DC @ Songbyrd
November 19th – Jersey City, NJ @ Monty Hall
November 21st – Cleveland, OH @ Malhall's
November 22nd – Detroit, MI @ El Club
November 23rd – Chicago, IL @ Beat Kitchen
November 25th – Omaha, NE @ Milk Run
November 26th – Denver, CO @ Larimer Lounge
November 27th – Salt Lake City, UT @ Kilby Court
November 28th – Boise, ID @ Neurolux
November 29th – Seattle, WA @ Vera Project
November 30th – Portland, OR @ Bunk Bar
December 2nd – San Francisco, CA @ Hemlock Tavern
December 3rd – Los Angeles, CA @ The Bootleg
December 6th – Dallas, TX @ Double Wide
December 7th – Austin, TX @ Mohawk
December 9th – Atlanta, GA @ Drunken Unicorn
December 10th – Durham, NC @ Pinkhook
December 11th – Richmond, VA @ Strange Matter
December 13th – Brooklyn, NY @ Baby's All Right
December 14th – Boston, MA @ Middle East
Recent Tweets