The Beths pick up a pair of New Zealand Music Awards!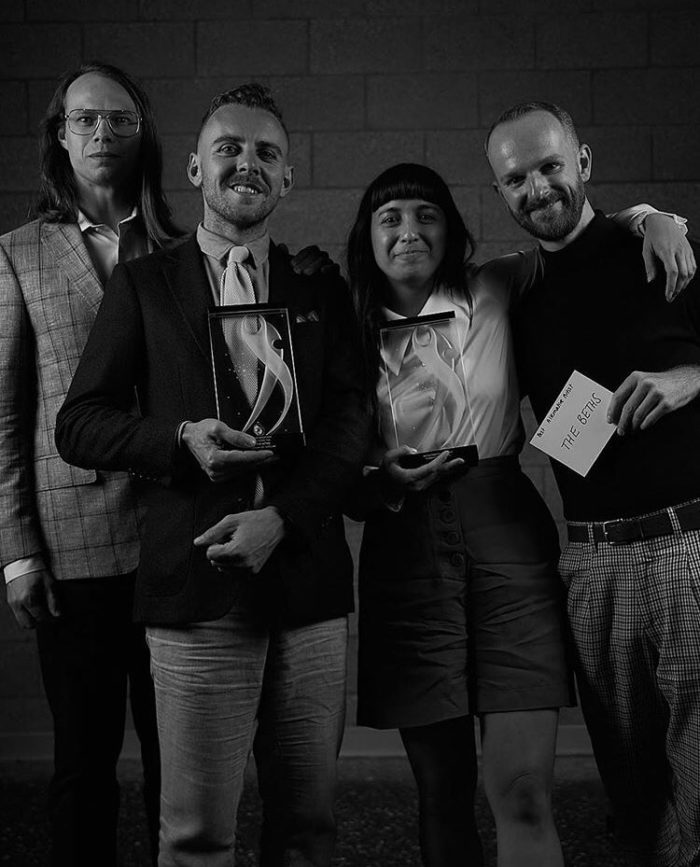 November 15, 2019 3:49 pm
Our favorite kiwis scooped up a pair of awards at last night's 2019 Vodafone New Zealand Music Awards!
On top of winning Best Group, The Beths took home the award for Best Alternative Artist–as well as nominations for Album of the Year, Single of the Year, and Breakthrough Artist of the Year. Audiences were also treated to a live performance of "Little Death" to open the night.
We love you, Beths!
Recent Tweets
get your exclusive copy of 'Auckland, New Zealand, 2020' from @ZiaRecords 🌟 https://t.co/ykAaILDCAn
17 September, 9:26pm