Young Magic's "Still Life" out today!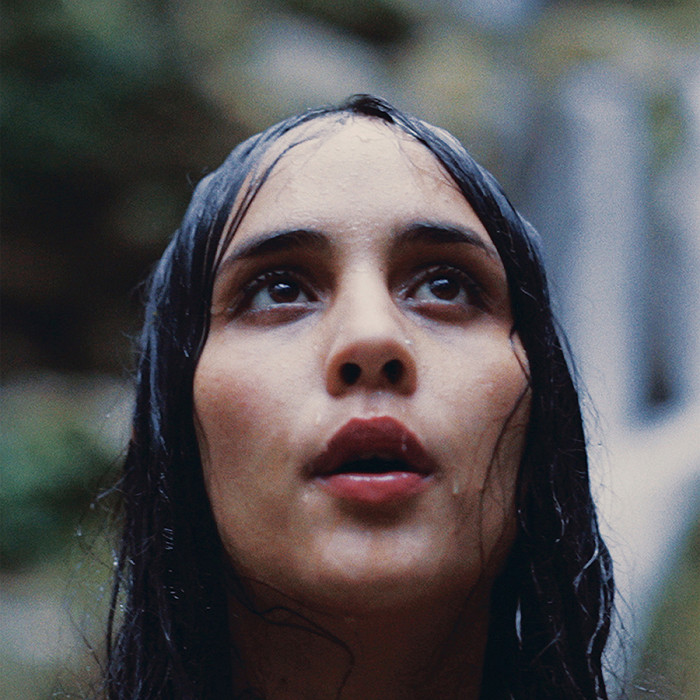 May 13, 2016 10:14 am
Still Life is a deeply personal and idiosyncratic record, somewhere close to the enchanted electronic pop realms occupied by Björk and Broadcast, yet unique to Young Magic. Found sounds and textures feature prominently across Still Life, including the Javanese gamelan, blossoming into ecstatic bursts during the climax of "Lucien." Melati grounds the textured sonic world with arrows direct to the heart, like the arresting "How Wonderful" where the singer overflows with regret for "all those things I never said." This is as deeply personal as the group has ever been.
The record is officially out today! Pick up a copy on the Carpark shop, iTunes or in a record store near you. The album is also streaming via [Spotify] and Apple Music. Stop by select retail stores and receive limited edition Young Magic stickers with the purchase of Still Life, while supplies last.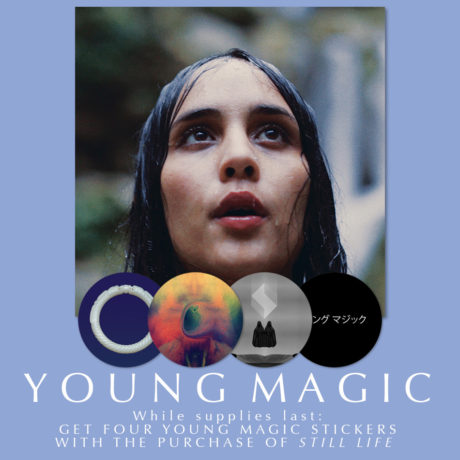 **Stores include: Wuxtry (Athens, GA); Criminal Records (Atlanta, GA); End of An Ear (Austin, TX); Waterloo (Austin, TX); Looney Tunes (Babylon, NY); The Sound Garden (Baltimore, NY); Amoeba (Berkeley, CA); Rasputin (Berkeley, CA); Landlocked (Bloomington, IN); Newbury Comics (Boston, MA); Finders Records (Bowling Green, OH); Exile On Main Street (Branford, CT); Halcyon (Brooklyn, NY); Rough Trade (Brooklyn, NY); Pure Pop (Burlington, VT); Lunchbox Records (Charlotte, NC); Laurie's Planet of Sound (Chicago, IL); Permanent Records (Chicago, IL); Reckless Records (Chicago, IL); Saki (Chicago, IL); Shake It (Cincinnati, OH); Rhino (Claremont, CA); Music Saves (Cleveland, OH); The Long Ear (Columbus, OH); Magnolia Thunderpussy (Columbus, OH); Good Records (Dallas, TX); Dearborn Music (Dearborn, MI); Twist & Shout (Denver, CO); Wax Trax Records (Denver, CO); Lou's Records (Encinitas, CA); Radio-Active Records (Ft. Lauderdale, FL); Earshot (Greenville, SC); T-Bones Records (Hattiesburg); Cactus (Houston, TX); Indy CD & Vinyl (Indianapolis, IN); Luna (Indianapolis, IN); Disc Exchange (Knoxville, TN); Love Garden (Lawrence, KS); CD Central (Lexington, KY); Fingerprints (Long Beach, CA); Amoeba (Los Angeles, CA); Mount Analog (Los Angeles, CA); Permanent Records (Los Angeles, CA); Guestroom Records (Louisville, KY); Strictly Discs (Madison, WI); Electric Fetus (Minneapolis, MN); Rockin' Rudy's (Missoula, MT); Grimey's (Nashville, TN); Other Music (New York, NY); Turntable Lab (New York, NY); Waiting Room (Normal, IL); Guestroom (Norman, OK); Rainy Day (Olympia, WA); Homer's (Omaha, NE); Park Ave CD (Orlando, FL); End of All Music (Oxford, MS); Repo Records (Philadelphia, PA); Stinkweeds (Phoenix, AZ); Zia Records (Phoenix, AZ); Everyday Music (Portland, OR); Jackpot (Portland, OR); Music Millenium (Portland, OR); Blue Moose (Portland, ME); Olympic Records (Providence, RI); School Kids (Raleigh, NC); Plan 9 (Richmond, VA); Lakeshore Record Exchange (Rochester, NY); Lakeshore Record Exchange (Rochester, NY); Record Archive (Rochester, NY); M-Theory (San Diego, CA); Amoeba (San Francisco, CA); Aquarius (San Francisco, CA); Streetlight (San Jose, CA); Boo Boo Records (San Luis Obispo, CA); Streetlight (Santa Cruz, CA); Central Square (Santa Rosa Beach, FL); Easy Street (Seattle, WA); Everyday Music (Seattle, Washington); Silver Platters (Seattle, WA); Sonic Boom (Seattle, WA); Euclid Records (St. Louis, MO); Vintage Vinyl (St. Louis, MO); Daddy Kool Records (St. Petersburg, FL); Culture Clash (Toledo, OH); Salzers (Ventura, CA); Birdland Music (Virginia Beach, VA); Hot Poop (Walla Walla, WA); Crooked Beat (Washington, DC); Off The Record (Yakima, WA)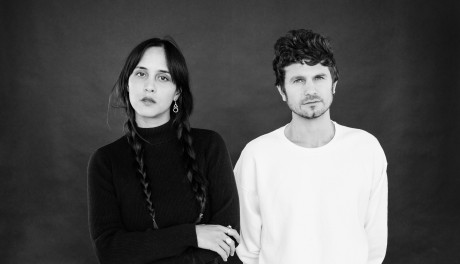 The duo just kicked off their tour with Yeasayer. Tickets available here.
May 13th – Boston, MA – Paradise Rock Club
May 14th – New York, NY – Irving Plaza
May 16th – Washington, DC – 9:30 Club
May 17th – Philadelphia, PA – Union Transfer
May 19th – Asheville, NC – The Orange Peel
May 21st – Nashville, TN – Exit In
May 22nd – Detroit, MI – Majestic Theatre
May 23rd – Chicago, IL – Lincoln Hall
May 24th – Minneapolis, MN – First Avenue
May 28th – Vancouver, BC – Imperial
May 29th – Portland, OR – Wonder Ballroom
May 31st – San Francisco, CA –The Fillmore
June 1st – Los Angeles, CA – The Fonda Theatre
June 2nd – San Diego, CA – The Observatory North Park
June 3rd – Santa Ana, CA – The Observatory
Recent Tweets